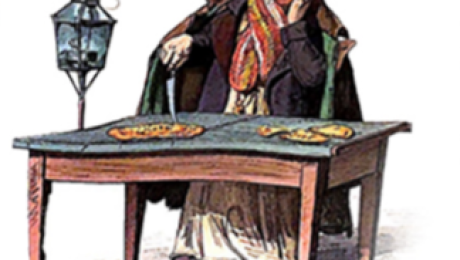 Kesté, meaning "this is it" in the dialect of Naples, are three authentic Neapolitan pizzerias in New York. At Kesté, pizza fans can indulge in an expansive assortment of 50 traditional and creative wood-fired Neapolitan style pies, crafted from the finest ingredients, including homemade mozzarella. In addition to several red, white and specialty pizzas, the menu also showcases an assortment of gluten free pizzas as well as several vegetarian and vegan options.
Daughter of acclaimed pizziolo Roberto Caporuscio, Giorgia is one of (if not the only) female pizzaiolas in the United States. Born and raised in Terracina, Italy, she learned the art of Neapolitan pizza making under the expertise of her father.
After spending eight months training with Roberto, Giorgia set off for Naples to complete a lengthy training internship by her father's own mentor, Antonio Starita. Later, she made her way to the United States where she assisted in the opening of Scuola Vecchia, a Neapolitan pizzeria in Delray Beach, Florida. An accomplished pizziola, Giorgia was named the youngest of only two women to ever win first place in the "Classic Pizza" category of Naples' largest and most prestigious pizza competition of over 500 competitors.
Giorgia has shared her pizza making skills at Keste and Don Antonio since 2012. Currently, she is a partner and head maker of the family's newest venture – Keste Pizza & Vino located in Wall Street where she and her father teach the art of Neapolitan pizza at the location's pizza school
Roberto Caporuscio began his authentic pizza-making skills straight from the source – Italy.  Roberto was born and raised on a dairy farm in Pontinia, Italy where he first developed his culinary skills producing and selling cheese. It was, however, in Napoli, the birthplace of pizza, where he went to study the art and craft of Neapolitan pizza with the most talented pizza masters, including Antonio Starita. After training with the best, he established two successful pizzerias in Pittsburgh, PA, then A Mano in Ridgewood, NJ, and ultimately in New York City in 2009 when he opened Kesté Pizza and Vino on Bleecker Street, followed by Don Antonio by Starita in Midtown in February, 2012.
Roberto has become one of the most highly praised pizza chefs amongst his peers and in the media, critically acclaimed as "#1 Pizza in New York" by New York Magazine, "Best Pizza" in New York State by Food Network Magazine and among the top 25 "Best Pizza Places in the US" by Food and Wine.
A passionate advocate of the Neapolitan Pizza Industry, Roberto serves as U.S. President of the Association of Neapolitan Pizza Makers (APN), the elite Italian governing body teaching the 300-year-old art of Neapolitan pizza making, and certifies adherence to authentic procedures. The pizza maestro is called upon by numerous restaurants throughout the United States, for private consultations, and conducts an intensive, ten day Neapolitan pizza-making course at which he issues APN certification to aspiring Neapolitan pizza makers/restauranteurs around the world.
Currently, Roberto is the president and owner of Keste Pizza & Vino where he teaches the art of cheese making at the Wall Street location's pizza school.