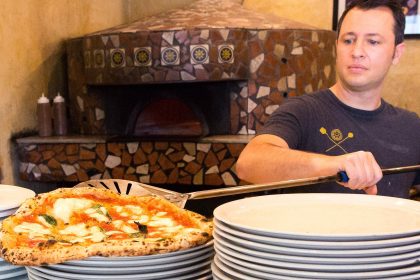 The two-day celebration of pizzerias from around the country and from Naples will take place in the Bronx's Little Italy in the fall.

Eat your way around the country's top pizzerias on one Bronx street this fall.
As many as 30 pizza makers from across the U.S., and a small contingent from Naples, Italy, will sell tastes of their signature pies and slices during the first-ever New York Pizza Festival taking place on Crescent Street in Belmont's Little Italy district over Columbus Day weekend.
(To read the full article, click here)
Copyright by AM New York